Douchebag Workout 2
Douchebag workout 2 is the second version of Douchebag workout. It has many differences from the first version. Let's play to see how wonderful it is and what was improved!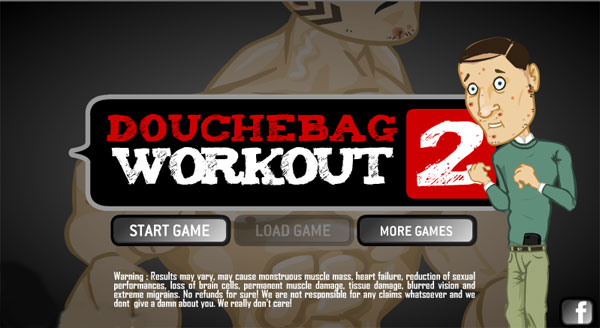 First, different from Douchebag workout, Douchebag workout 2 starts with this introduction:
– Hey you!
– Who? Me?
– Tired of being a stain on the face of the Earth?
– Huh… Yeah!
– Tired of being less than nothing?
– Huh…guess.
– Wanna hook up with girls like this?
– Yeah!
– Wanna look like this guy?
– Hell no!
– Well you know this guy hooked up with this girl…
– So oo!
– Wanna look like this guy?
– Yes!
– OK!!!
– DOUCHEBAG WORKOUT 2
As you see, this introduction is much longer than the first version's one, which is more detailed, make you understand what the aim of the game is.
Moreover, the design is so much different from Douchebagworkout. In the first version, the main character is a skinny guy who wants to have muscles, to be healthier, more fashionable. However, in Douchebag workout 2, the main character is an ugly guy. Your mission is to renew him, so that he can hook up with the sexy girl appearing in the introduction.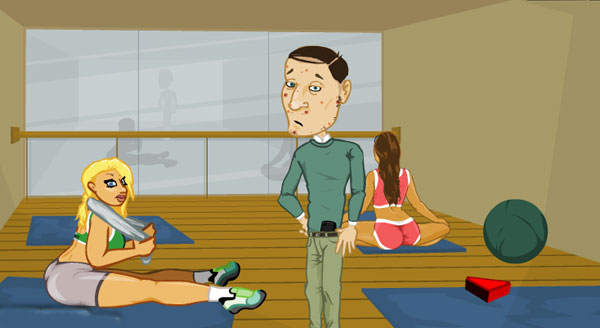 The scene of Douchebag workout 2 is in a big modern gymnasium where this guy does the gym to be stronger. In the first version, that guy doesn't have to pay for doing the gym, food, clothes. In this version, the guy has to pay for everything, but he can call his father to ask for money. It seems interesting. And this is what his father says when he ask for some money.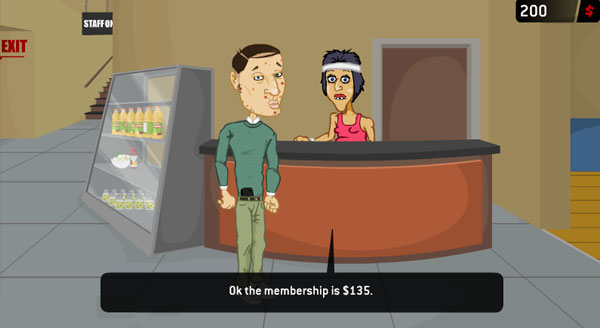 Let's try the improved features of Douchebag workout 2 to help this guy to be awesome!