Douchebag Workout
Douchebag workout is a non-fighting game. It is just a very simple game. If you have so much time to kill, it is a good choice, because you have to spend so much time playing it from starting point till the end.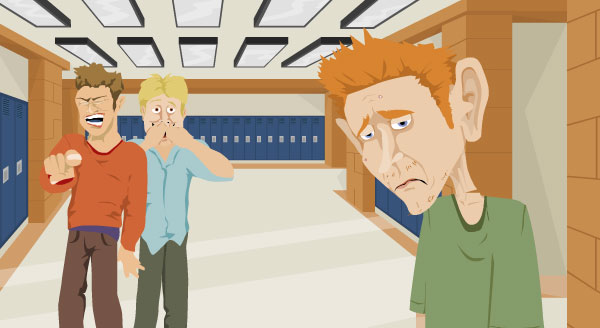 About the game
In Douchebag workout, you have to give a skinny man a lot of strength, which can make him stronger and more self – confident.
Douchebag workout starts with a special introduction:
"Tired of being laughed at
Tired of being rejected by the ladies
Tired of being a little pussy
We have something for you"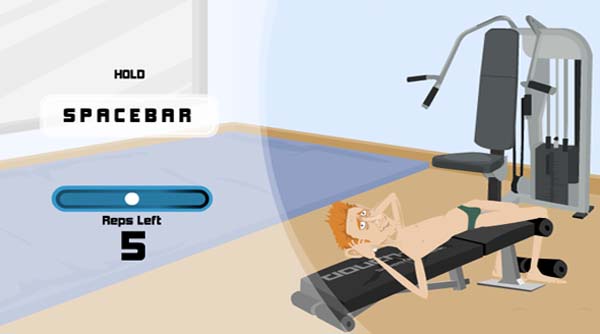 As you see, this poor guy is in trouble. Let's help him by playing this impressive game. All you have to do are doing the gym with him, showing him what food is good for him to have a superficial body, going shopping with him to reform him. After all, you have made his appearance totally change!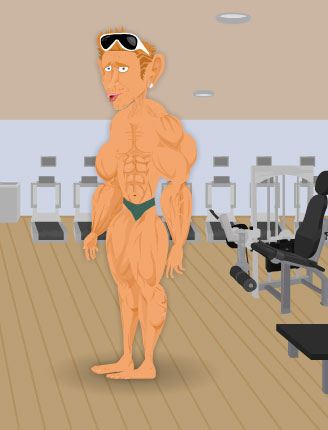 Controls
Douchebag workout is a very simple and easy game. Its controls are simple and easy, too.
– Use your mouse to choose what you want.
– Use keyboard to help the man do the gym.
Options
– Click for douchebag database
– Click for settings
– Click to connect Facebook
– Click for more games
– Click to comeback
Let's play Douchebag workout now to have fun with this cute guy!